Making the Season Bright
Prevolv makes it a very Merry Christmas for the families of Ronald McDonald House.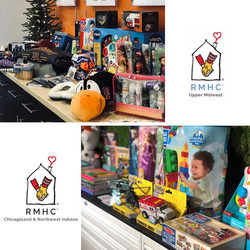 The Prevolv team opened their hearts to the people caring for loved ones at the Ronald McDonald Houses in Minneapolis and Chicago by donating gifts for all ages.  These families are so busy traveling from one appointment to another that the time they have to spend holiday shopping is close to none.  With these donations, family members of all ages will be able to share in the spirit of giving this holiday season.