Starting 2018 with Celebration
A wonderful way to start the new year - with national recognition.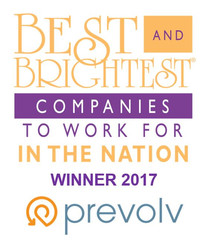 Congratulations to our Prevolv Team who have been named one of the Best and Brightest Companies to Work For by the National Association for Business Resources.  We are honored and delighted to start the new year with this wonderful news!