Stand for something important.
Intelligent office ergonomics make your people happier and healthier.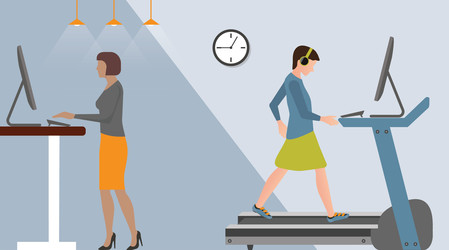 Prevolv stands behind, in front of, and along side our work.  We look at your space from every angle.  Ergonomics are real and we know how and where to apply them.  It's not enough to get your 90 minutes in a week; we humans need to incorporate movement into our daily lives, a.k.a.work. 
Sit-to-stand and treadmill desks offer a great variety of options to bring smart ergonomics to your space.  Monitor arm technology is another way to reduce aches and eyestrain, while increasing collaboration and good-moodness (that's our word).  I'm standing right now as I write this.