Snacks On the Go for RMH
The team gathers to donate snacks for the families at RHM.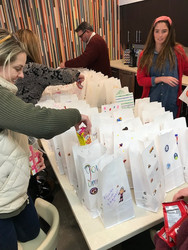 The Prevolv team decorated, donated and packed snack bags for those families on the go at the Ronald Mc Donald House.  While going form appointment to appointment, families need fuel to keep going and we wanted to help their days run smoothly with some healthy snacks.