Prevolv Opens in Chicago!
Prevolv, a leading commercial furniture dealership launches their 20th anniversary celebration with a new venture into the Chicago market.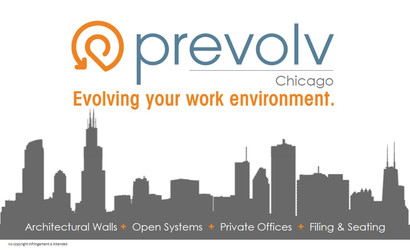 Prevolv is renowned for its one-on one partnership with clients and investigating their needs to make sure they are met. The Chicago showroom showcases their growing product portfolio and demonstrates the quality of
new products they offer. Aligning the strong Prevolv / Inscape 20-year partnership, has proven successful with their ability to adapt to the current trend of simple and creative vision of today's work life.