2017 Nat'l Bring Your Dog to Work Day...YES!!!
Familiar furry faces and a newbie strutted their stuff around the office today!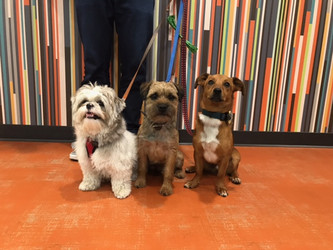 Here at Prevolv, dogs are welcome most every day however, it's great when they come to celebrate the National Take Your Dog to Work Day!  The feeling in the air is fun, playful and just outright happy when tails are waggin' and the pets play.  Even the pets get along here!  One big, happy family - pets and their people!