2016 MNCREW Golf Tournament
Prevolv sponsors hole #15 at Legends Golf Club in Prior Lake.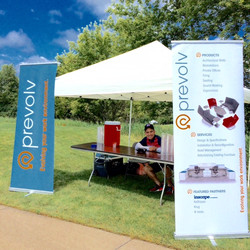 Golfers cooled off with a glass of watermelon, cucumber lemonade at the 15th hole sponsored by Prevolv.  We enjoyed a hot afternoon cheering on the golfers as they played the PAR 4 hole.  Great job everyone!  It was a hot one out there - way to play it through!