As others brave the icy Minnesota roads, we pause and enjoy good company and relax.
Welcoming the new year with our friends at Pope Architects and learning about the spirits of the season through Mixology.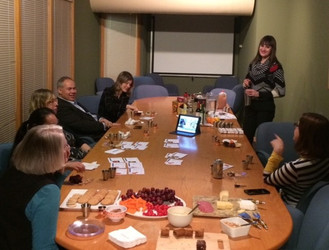 On a cold, icy, Minnesota evening, our friends at Pope Architects joined us for some good conversation, food and drink.  We learned about fragrance nodes of the spirits served and the many ways to combine them to make an outstanding cocktail.  Thank you for joining us and we look forward to our next event with you.