A Little Cheese & A Little Wine Between Friends
While the weather outside was frightful -  we made new friends and reconnected with old ones over wine and cheese at ESG.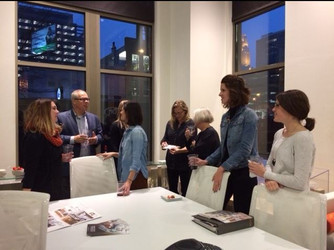 Settling into the holiday season with some cheese, chocolate and wine with our friends at ESG while snow fell on the city last night made for a fun conversation about driving in the Minnesota weather, holiday plans and the launch of West Elm Workspace with Inscape.  Connecting with old friends and meeting new ones was especially fun.  Thank you to all who attended.