Holiday Festivities 2016
As the Twin Cities became a winter wonderland, the Prevolvers gathered together to celebrate .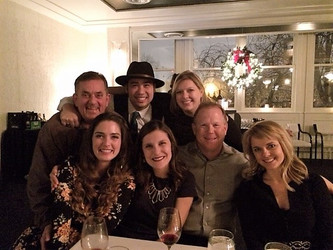 The entire Prevolv team gathered to celebrate a wonderful year as the Minnesota snow fell upon St. Paul.  Celebrating in 1920's fashion; some dressed the part with flapper dresses and fedoras.  The night included dancing to a three piece jazz band and enjoying a delicious meal with wonderful friends in a beautifully restored building in downtown St. Paul.  Thank you to all who made our 2016 a great year!  We look forward to so many exciting opportunities in 2017.