Holiday Cheer 2019
Celebrating a wonderful 2019 with wonderful people and amazing food!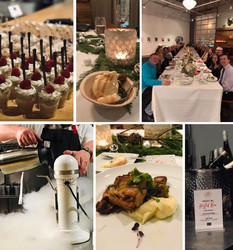 Tis' the end of a wonderful 2019 and we capped off the year by celebrating at Creative Catering in Minneapolis.  We were treated to exciting and educational food demonstrations, delicious drinks and an AMAZING dinner! 
It's always a great night when great people gather together to celebrate!
We look forward to a fantastic 2020!