Gouls and Drools at Prevolv
A Haloween celebration at the office with our furry, festive friends!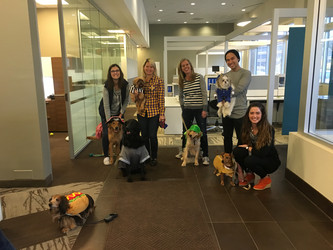 Celebrating Halloween is more fun with the help of our beloved animals.  Even though the costumes only lasted long enough for the trick or treating, we enjoyed seeing all of our furry pals play together and dress up for this fun holiday!  Happy Halloween everyone!