Chili Cook Off 2019 - Go Pack!
It's that time of the year when creative chili recipes go head to head to see who will win the Border Battle Chili Cook Off.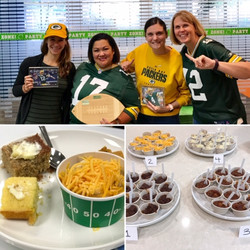 For the first time in three years, the Packers take the win with their chicken chili recipe!  However, all four chili recipes were delicious!!!  Other Prevolv team members baked delicious homemade cornbread, cookies and other baked goods to make the meal complete!  Let the football season begin!