Sharing the L-O-V-E
The Prevolv team is spreading the love by creating Valentine's for AWESOME kids.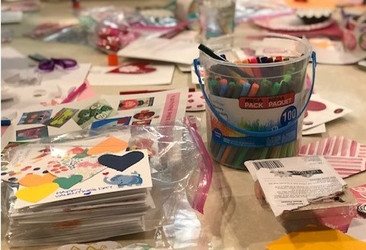 The Prevolv team gathered to create fun, colorful and cheerful Valentine's for the awesome kids at Children's Hospital St. Paul.  Creating cards so that each child receiving care, from newborns to 18 years of age would receive a card on Valentine's Day! 
Not to mention they had a blast making them!