Prevolv Chicago Celebrates!
Celebrating our first year for Prevolv Chicago! We are so grateful for the relationships we've built and the wonderful projects we've had the privilege to participate in.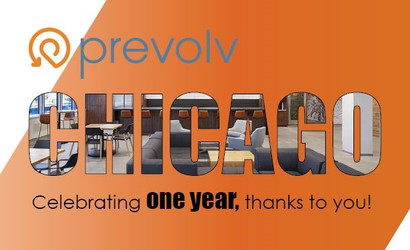 In our first year, we've experienced great success in Chicago developing strong relationships with many new partners and clients.  To all who have engaged with us and have given Prevolv the opportunity to help with their workplace needs, we thank you.  As we enter a new year, we are excited and committed to continue building our presence in Chicago.