Tubing with the Crew
Before the winter got away from us, the Prevolv Team took to the hills.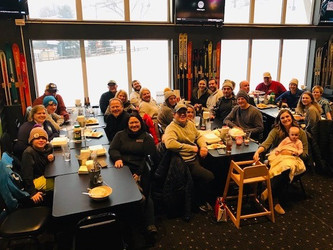 So glad we could get together to say farewell to the winter cold with another fun Prevolv team event of good ol' fashioned fun, snow tubing at Buck Hill!  After a few hours out on the hill, we warmed up in the Black Diamond Restaurant with some hot food and warming drinks. Looking forward to our next team adventure!