Bowling: That's How We Roll...
A little friendly competition between friends at January's Prevolv Team event.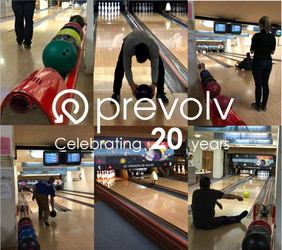 Mixing up the game a little with a few new rules.  The Prevolv Team had a great time bowling from a sitting position, spinning 3xs - then bowling, bowling backwards - between the legs and a few more fun adaptations!  They all took it in stride as they competed for bragging rights.  A great way to start the new year, with a little friendly competition and fun!!