Let the Border Battle Begin!
The Prevolv Team shows their football loyalty today - even the dogs are getting into the festivities!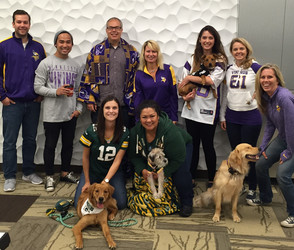 Whether you're cheering "Skol Vikings" or "Go Pack Go" this weekend, it's sure to be a great border battle at the Vikings' first home game at the new stadium; and we'll all be watching!