Celebrating a Great Team
Prevolv was honored to be awarded with the 100 Top Companies to Work by Minnesota Business Magazine for the third year in a row.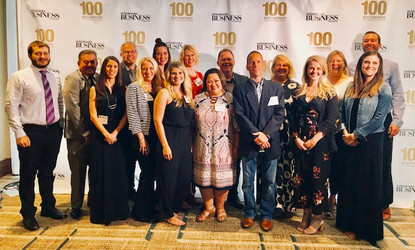 In addition to being awarded as one of the 100 Top Companies to Work For, Prevolv was selected as an Editor's Pick for "Outstanding Comaraderie" - It was based on all of the feedback given by the team anonymously during the voting process.  Even though our team prides ourselves on working together and having fun while doing it, we don't think of it as something out of the ordinary as this is just how we do things around here and hey, we like each other!